Manipulation, and Cultural Dictatorship.
Blog 4


An Example of an Aboriginal Corporation at it's finest
It's a fight for our cultural lives.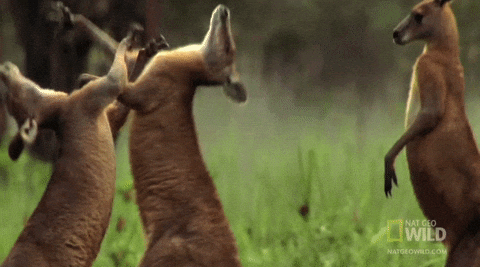 I need to give caution with this post as this post is quite confronting.






image courtesy of rgbstock.com


These are very harsh words to use.
I'm not going to apologise for using these words. They are harsh and very directed.
"Enough is enough".
There comes a time when these words are the only words that can be used to say, what's happening is not going to keep happening.
So here are the details that explain the title.
What I'm about to tell you affects me greatly, this has impacted my mental health and my general well being. I believe an Aboriginal corporation should look after the mob and protect them. Not destroy them.
In previous posts I have brought into question the corporations "Duty of Care" to the mob.
Well I now bring into question even more legal issues.
You may remember person X in my first post "The truth about Aboriginal culture', person X held the position of Forest Officer in my mob. Person X put in a grant for Bushfire recovery. The grant was successful and brought in around a million dollars.
A part of that grant application was for research into TEK Traditional Ecological Knowledge. There were two positions offered and a male mob member got a position and I ended up with the other position (please note this was after it had been offered to other people in the mob and they turned it down. It was not handed to me on a silver platter, so to speak).
While person X was still employed they started to organise the start of TEK. Federation University was providing in kind support for the value of $20k for office space, 3 training sessions open to all mob,as well as other expenses. A big thank you to Federation Uni.
We were researching TEK. I was researching the Bush tucker and medicine as well as writing about our culture to teach our newer mob members. This would be done over 5 modules.
We had a meeting with the people that will be involved with TEK from Federation University. So everything was set up and ready to go. All that was needed was the corporation to write up a contract so the finances could be paid.
I had already logged 99 hrs, which it was actually more but I decided that those hours were appropriate, and I had put my hours into the corporation to be paid. Now while waiting to be paid I have logged even more hours.
We had a meeting with management, however person "Y" that I mentioned in my 1st blog "The truth about Aboriginal culture", was supposed to be included in the meeting, and was not available as "he did his back".
Currently it looks like that the corporation is not going to go ahead with the TEK. It looks like they are using the funding for other research projects or would rather return the money than fund us. Just saying how it looks.
Smoke and mirrors
Image source https://benrogerswpg.wordpress.com/2015/02/08/smoke-and-mirrors-art/
There is no reason to use the funds for the TEK project for any other project.
You see we have new people all the time who are finding out that they are Aboriginal and belong to the mob I do. In most cases they have none or little knowledge of their culture and are seeking to learn all they can about their culture. This is why the TEK was being developed and mentioned in the funding application. Myself and another member of the mob were putting together a teaching pack so new mob could access knowledge and feel more confident in engaging in activities with the mob. Sharing Knowledge with our own. That's one of the ways we survive. Now that information is being controlled and restricted. As to why, I don't know yet, but as I have said before, I will find out.
Another instance regarding employment.
Person "Y" mentioned above and in my first blog. Well this is another instance of blatant exclusion of mob in management positions. As I see this when you put all the collective information together regarding person "Y", this could be interpreted as racism, or just plain and simply being uneducated in Aboriginal culture.


The corporation was offered along with other mobs financial support for 2 positions in the corporation by DELWP for a large sum of money. Our corporation was the only one that refused the 2 positions and said they would do 1 position with higher pay.
That probably sounds fair enough doesn't it ?
See any one can manipulate words to sound and express what they want. Just as I could be doing. The difference here is I have genuine love for my mob and genuinely want the truth to be told so I am very careful how I put my words, I am only telling the truth, and can stand before anyone and have a clear conscious. It would do me no good to lie, then I would be no different to the corporation I am writing about.
Just a reminder I am only writing about my mob"s corporation as that is the only mob I can speak for or in this case about. Based on facts, as has happened to myself or as I have been told and asked to pass on.


Only TRUTH
image courtesy of Brett Jordan at Unsplash
So here is the back story.
The 2 jobs on offer were for a "Spirit officer" and a "Land Manager".
Although I have not heard of this position of Spirit officer before now, it was one of the positions offered. I believe it is a position offered to an elder of the mob who will ensure restoring Spirit on Country.
Spiritualism is a huge part of Aboriginal culture. It is the basis of our culture. Spiritualism is intertwined in all aspects of our culture.
Without any discussion with our community members or other Aboriginal management, person "Y" as mentioned above, removed the Spirit officer position and the land manager position and made one new position, with a higher pay rate so it would then remove the need for an elder. As well as putting the position out of reach for the common community member who should have been given the opportunity to apply.
Person "Y'" is not Aboriginal and has not one clue about our Spirituality and has no right to decide to remove the opportunity for an elder to have work let alone deny our mob the chance to have a Spirit officer.
AGAIN we are removed from the corporation hierarchy and ousted.
Again we are treated like pathetic little black fella's who are dumb and incapable of higher positions within this corporation.


WHY WHY WHY WHY ??????
Why did our elders bother to fight and die for us to be included in the management of our Aboriginal corporation, because apparently it was all for nothing.
When our elders started this corporation I was there, along with their families. I was on the board and involved in the running of the corporation. Although I don't want to be involved in the corporation as they are culturally corrupt.
It's pathetic and this isn't the first time this has happened where their showing racism and not showing respect. It has also happened to myself.
I applied for a position of Community Programs manager and was refused. The comment to me was "I see you have a passion for community work and you would be better in the job of community worker that .......(name excluded for privacy)................. has or in the field" When I told people who I have worked with, they were gobsmacked because prior to the application they said "go for it, it's like this job was made for you".
Also the person from management in the corporation who said this is also not Aboriginal and came out of retirement to "help" the corporation.
Am I angry I didn't get It?, Yep ....you bet Iam, just saying honestly.
I have the Qualifications as well as the skills required.
More to the point is, to deal with mob and programs for mob, you need to be from the mob especially for a community programs manager.
The other reason I am angry is I felt that I was being treated with racism and disrespected as an elder.
I have no intention of being on the board or in the corporation especially as it is at the moment either, just to clarify.


Cultural Dictatorship
https://www.dictionary.com/browse/dictator
One of the definitions of dictator by dictionary .com describes it in the following "a person who authoritatively prescribes conduct, usage, etc.:"
Or https://en.wikipedia.org/wiki/Dictator
Describes it partly as "came to be used almost exclusively as a non-titular . term for oppressive rule. In modern usage the term "dictator" is generally used to describe a leader who holds or abuses an extraordinary amount of personal power"
I am not referring to this as a political issue.
More of the suppression of our Cultural liberties.
Here is another example of cultural dictatorship.
Tyrants or cultural dictators put people into positions that fulfill their agenda. The following information I have received by mob.
The CEO of our corporation has just put their retired (about 8 years) mother into a position in management. The position was not advertised.
Then there's the consultants being put into management positions. These are all non Aboriginal people. The higher echelon of the corporation is all non Aboriginal.
Here is an example of what these people have done as told to me by mob and witnessed by mob.
At a ceremony held with dignitaries, lunch was catered for and one of our mob went to grab something to eat and was SLAPPED on the hand by a non Aboriginal person working at the corporation. A little girl was told she could not eat until everyone else was and other mob were told they were not to eat until everyone else had. "This is physical abuse". Not to mention it is also taking us back to the days of settlement when we were treated as second class people. Culturally everyone eats at the same time but with elders first. There are other rules but they are not as commonly used by the mob.
This is all being done to us by non Aboriginal people and a few of our own mob who want to be the big boss fella's and are not respecting our own cultural lore.
SERIOULY Are we going to let this happen in today's society? Are we going to just let it be swept under the carpet so to speak because it's just blackfella's and we aren't worth the hassle.? This is illegal in Australia last I heard.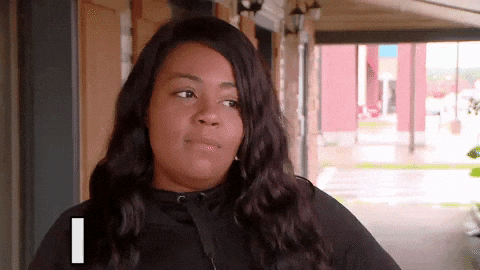 I think these 2 GIF'S say it all


Image's courtesy of GIPHY
















Just so we are all on the same page, this is NOT a personal attack on anyone in this corporation.
I don't really know any of these people, so on a personal level I can't really tell you what they are like. This is purely on the corporation and cultural level.
Maybe I am just being bitchy or seem like I'm just disgruntled or maybe I'm naive, who knows, all
I can tell you with certainty is I'm doing this for the greater benefit of my mob.
There are people in my mob who are passionate about their culture and have been kicked out and banned from meeting's or from cultural events because they were verbally aggressive or abusive, BUT that's because they are trying to protect our culture, the only way they know how to. They know what's happening is wrong and something needs' to be done.
Like all of us, they have no voice.
Is this just bickering that should be sorted out by the mob or do all have a responsibility to do something, especially if there is law's being broken?.
Or am I just wrong and it's just wishful thinking to ask for help to sort these issues out?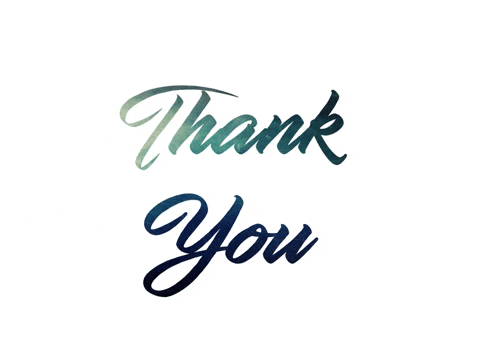 Thank you for joining me and I hope you come back have a real

de

ad

ly

day.
Deadly in our lingo

means real good or

really really good.
Tandi